The surf center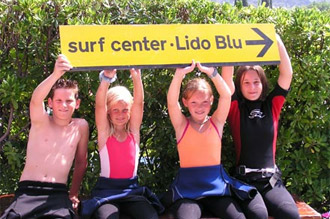 Looking for a unique vacation spot?
Then you've come to the right place.

Surfcenter Lido Blu offers vacation packages to satisfy everyone, from the relaxed to the extreme, we can accommodate all.

Windsurfing lessons for total beginners to the advanced sailor!

Explore the world famous trails of north lake Garda on a mountainbike! Try one of the hundreds of fixed freeclimbing routes in the area!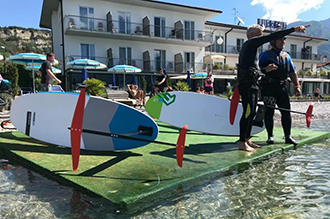 How about canyoning? The sport of canyoning was born in the Garda Lake region.

Or just a walk along the promenade of one of the deepest, cleanest lakes in all europe.

Surfcenter Lido Blu, (est. 1990 ) is located in Torbole sul Garda, directly in the middle of one of the most famous windsurf spots in the world. The Surfcenter Lido Blu is a fully equiped, licenced windsurf school with all the latest gear from RRD, BIC and Hifly.

A broad range of equipment to suit any ability. In addition we offer wetsuits, harnesses and everything else you'll need to get on the water and rip it up.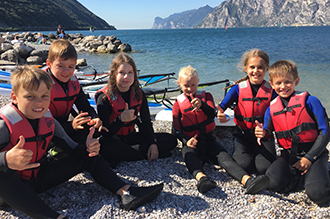 A small bay created by the river Sarca has made an ideal launching/landing site for sailors of all abilities. Brought your own gear? Thats no problem, we also have a secured board and rig storage area. Guided tours on the water, hiking, freeclimbing or mountainbiking are available.

After a days fun, relax at a cozy lakeside cafe, one of the many restraunts or pizzerias, or perhaps one of the many mountain 'refugios' where you can sample foods special to our region (Trentino). Lake Garda has everything from small cozy pubs to fancy lakeside discos for after hours fun. A vacation here on the Garda Lake is one to be remembered for years.

Hope to see you soon!
Lido Blu Crew